I woke up to the awful news Meat Loaf passed away. You guys, I am so freaking heart broken. Anyone who knows me, knows how much and how long I have loved Meat Loaf.  To honor him, please allow me to share this little story with you…
When I was in high school, I had a pet tarantula that I named Meat Loaf. My tarantula, like his namesake, was such a rock star that my high school paper did a story on him!
Maaaaany years later, when I became a professional Dream Analyst and was doing radio interviews every morning, my dear friends Stacy Cole and Dave Kallaway – morning show hosts at WIFC in Wausau, WI –  invited me on the air to help them interview Meat Loaf because they knew I was such a big fan. This was 2010, I believe, when he was doing the rounds to promote his new album at the time Hang Cool Teddy Bear.
You guys, I got to tell him about my tarantula!! He did say that this was a strange interview but…  I'm pretty sure he was flattered.
  Anyway, he then asked me about a recurring dream he has of being naked on top of a bus. And thankfully, Dave over at WIFC was able to dig up that interview and you can listen to it and find out what Meat Loaf's naked bus dream means!
Oh my heart… My facebook has been pinging all morning with friends sending me condolences. That's how much Meat Loaf was a part of me. Meat Loaf, I've no doubt you're in "Paradise" now.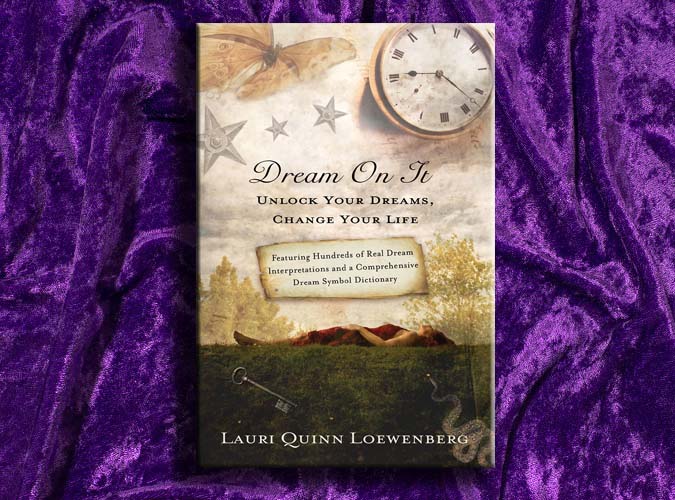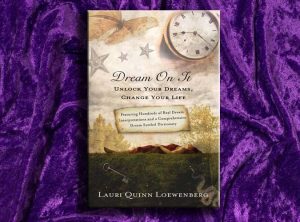 Your dreams are the most powerful part of who you are! In my latest book Dream On It, Unlock Your Dreams Change Your Life you will learn how the dreaming mind works, the 10 MUST KNOW RULES to understanding every dream, how to easily figure out what the different people in your dreams mean, and so much more.
Plus, there's a comprehensive dream dictionary in the back.
"This is an AMAZING book! It was given to me as a gift and I love it! I could hardly put it down. I refer back to it often to interpret my dreams now. I loved it so much I recommend it to everyone I know."   – Mel Martin, Amazon reviewer